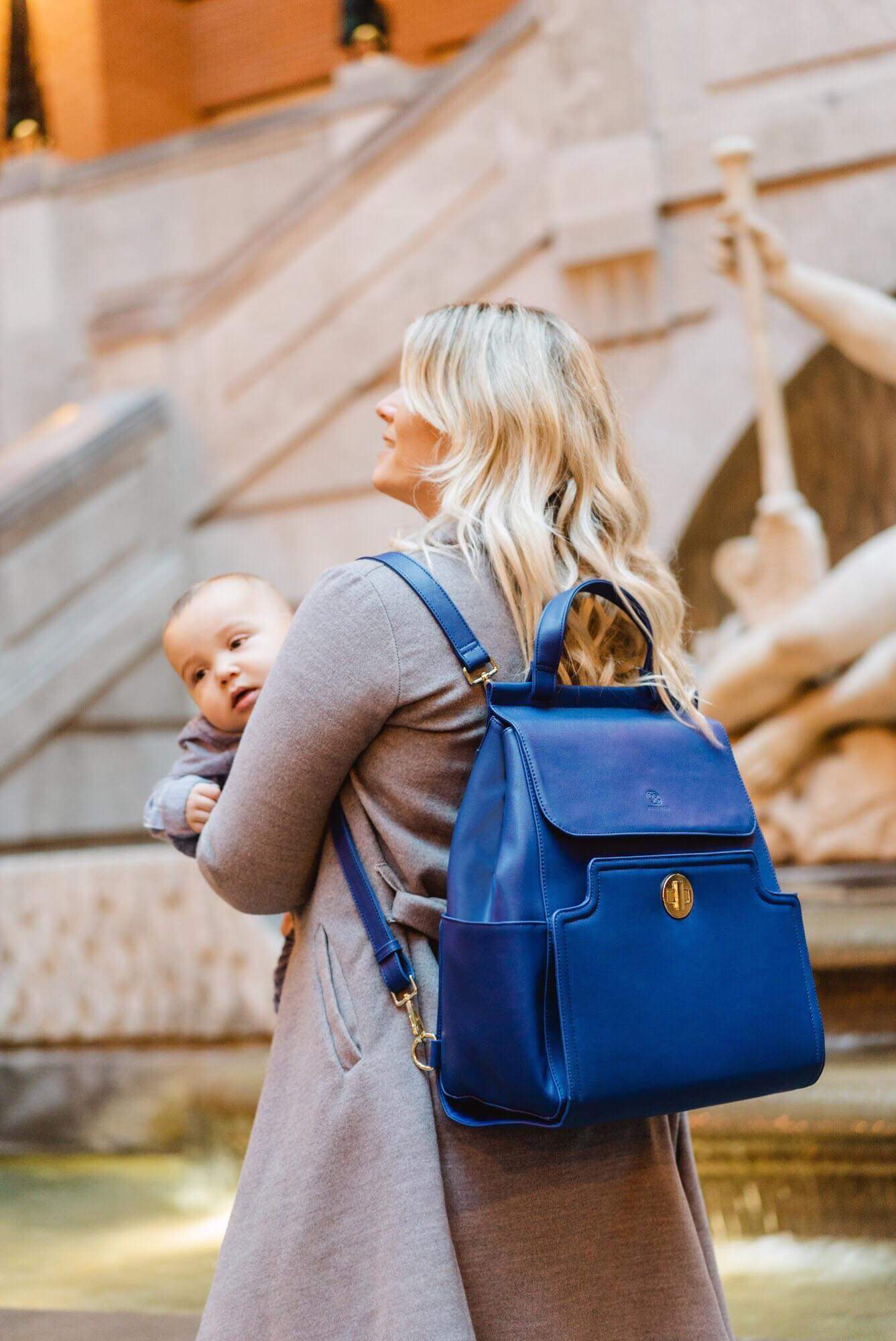 Crafted with premium vegan leather and features a distinctive exterior changing pad, an integral part of our bag's timeless look. The bag is embellished with a classic golden twist lock.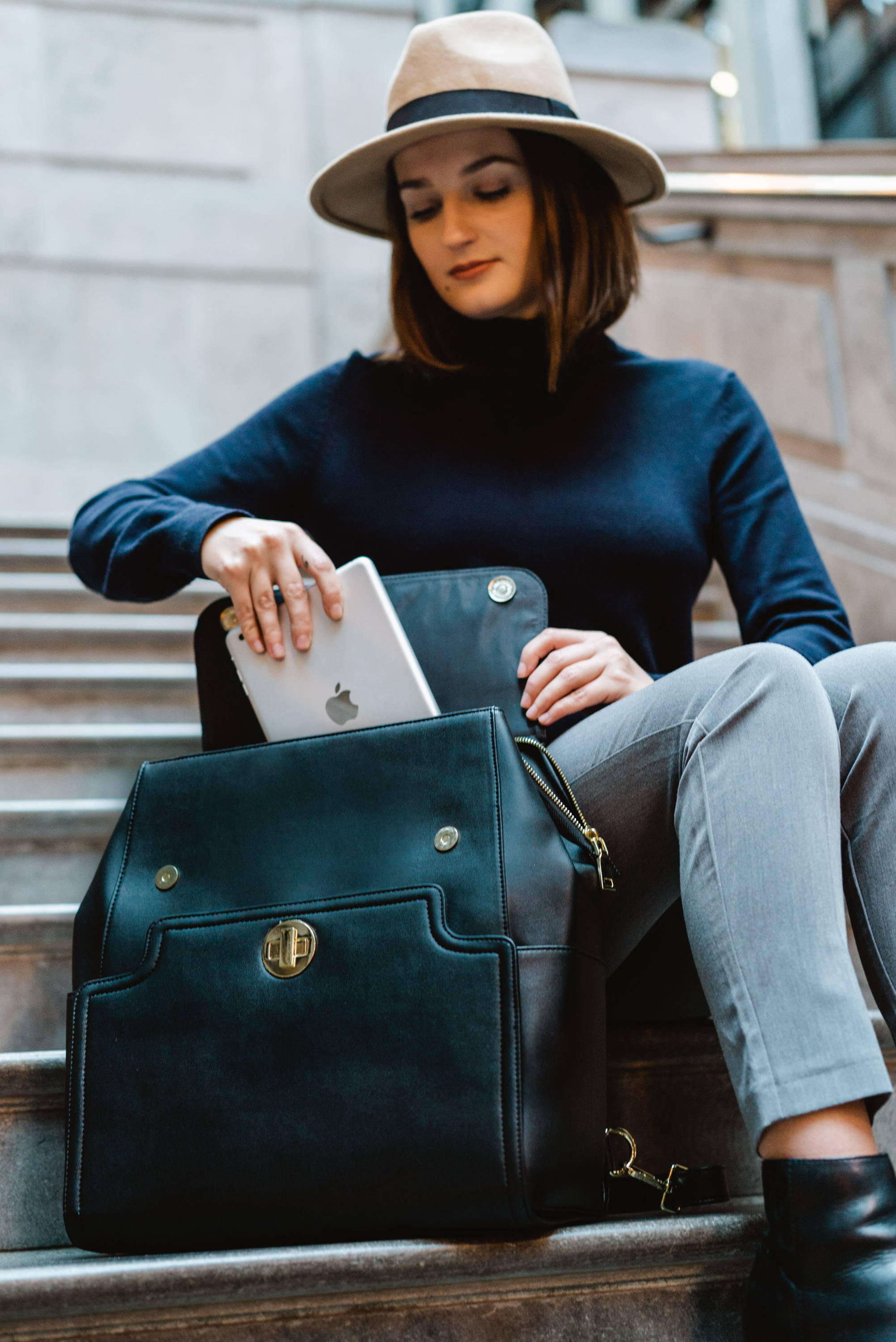 Numerous spacious storage spaces of variable size allow for the stress-free transport, fitting everything you need for you and baby during everyday errands, for both travel and leisure activities.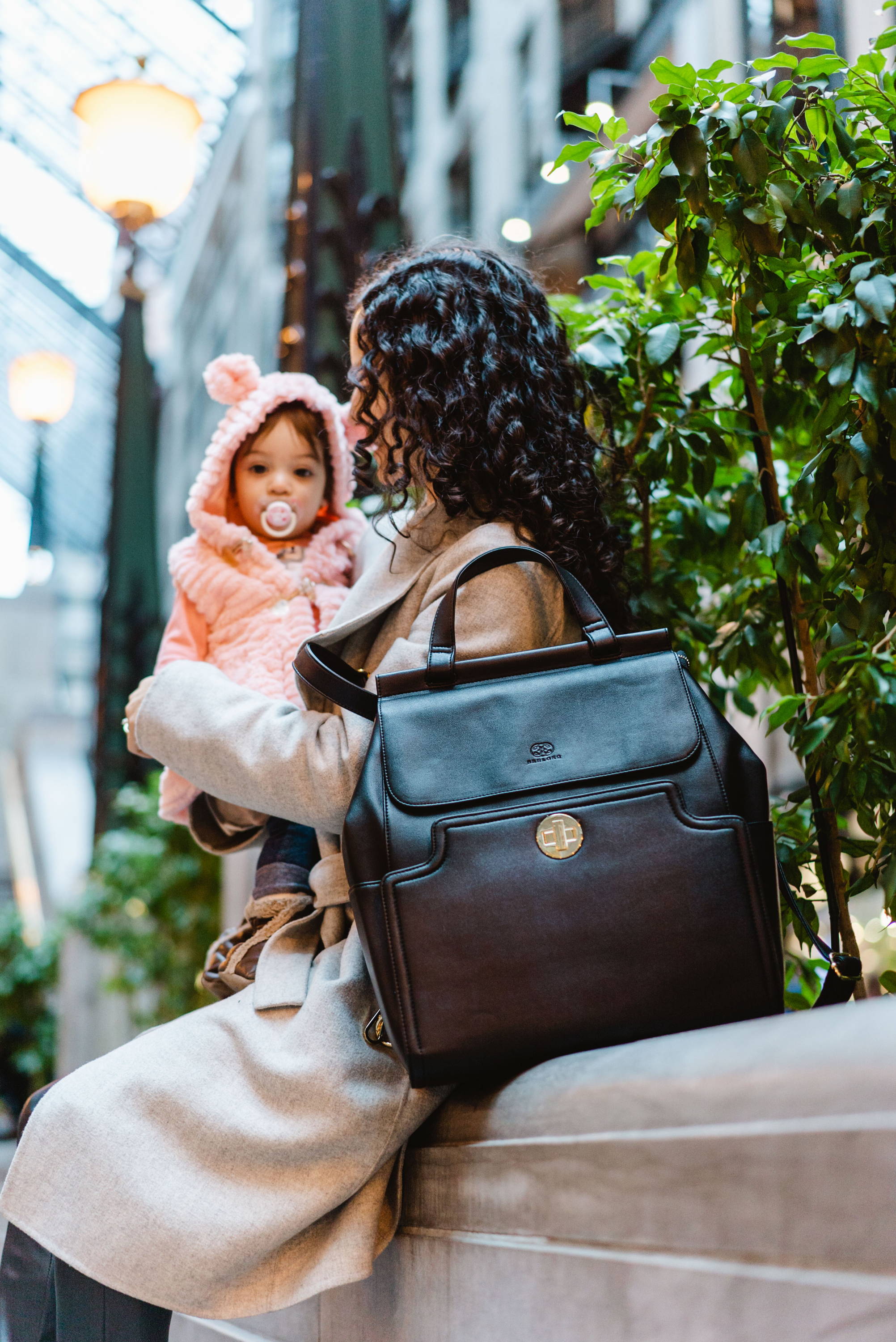 Wings are designed to fold in on themselves, protecting the surface where baby is laid from the bottom of the bag, or from any soiled surface where the pad was in contact with.

Try It,Love it,Share
#BRELOKQ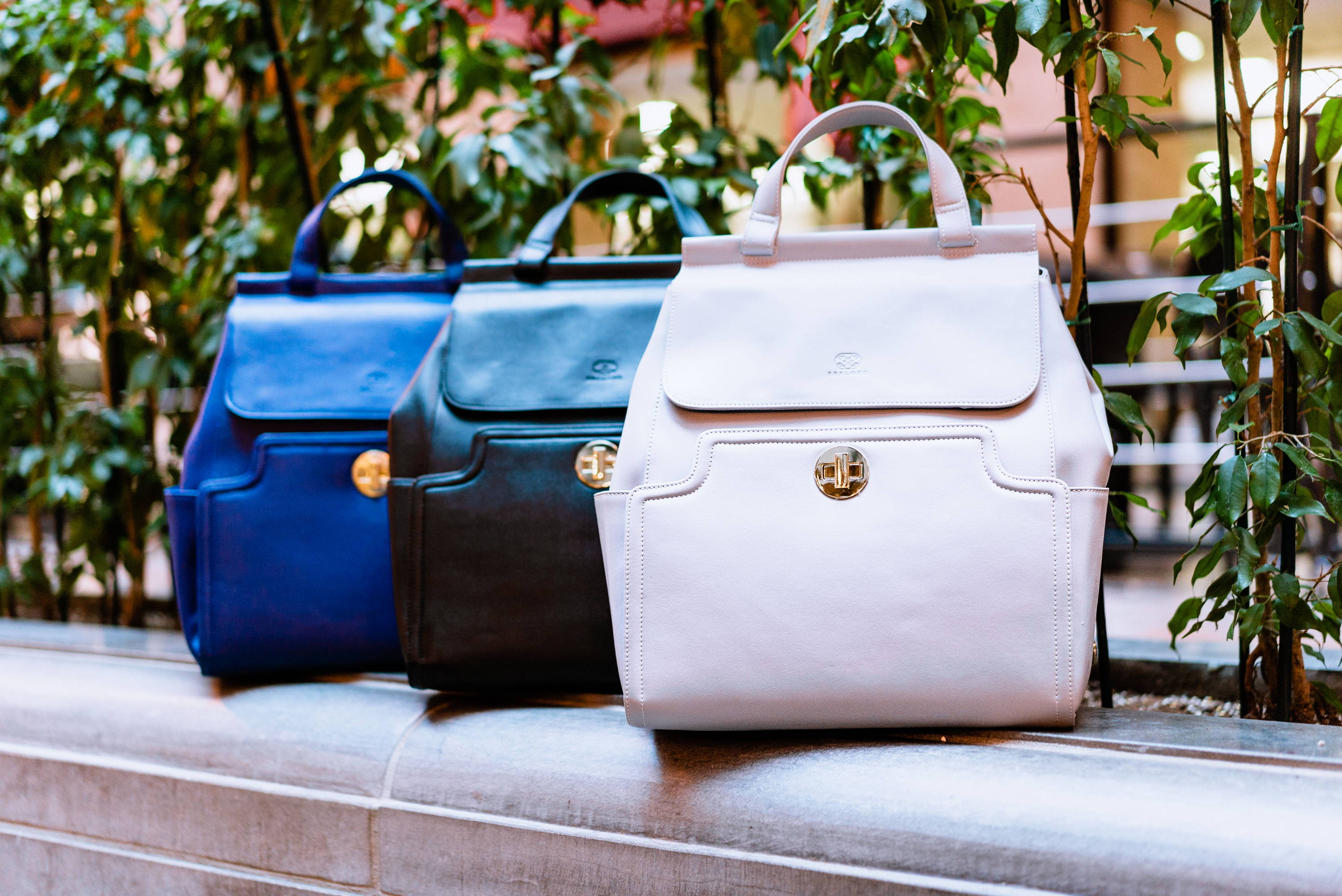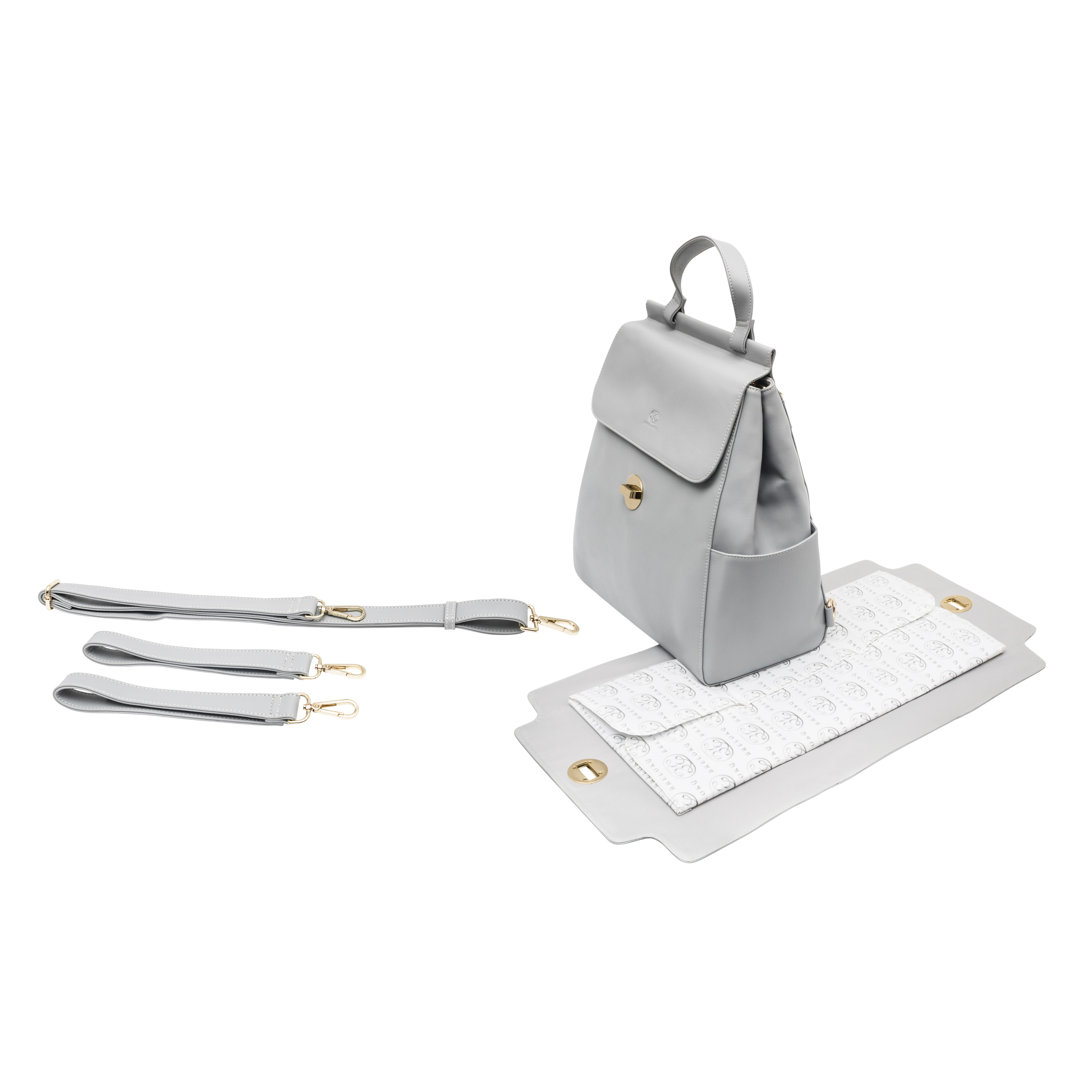 The only Diaper bag with an integrated changing pad installed on the exterior that unfolds using only one hand, making it an easy diapering experience in seconds.
The Change Pad Top Cover is made out of :100% Ethylene Vinyl
Acetate (PEVA)
PEVA is a non -chlorinated vinyl (PVC-free), Chlorine -Free, and is Biodegradable.
Change Pad Filling: 100% Polyurethane Foam Pad.

Change Pad Bottom Cover: Vegan Leather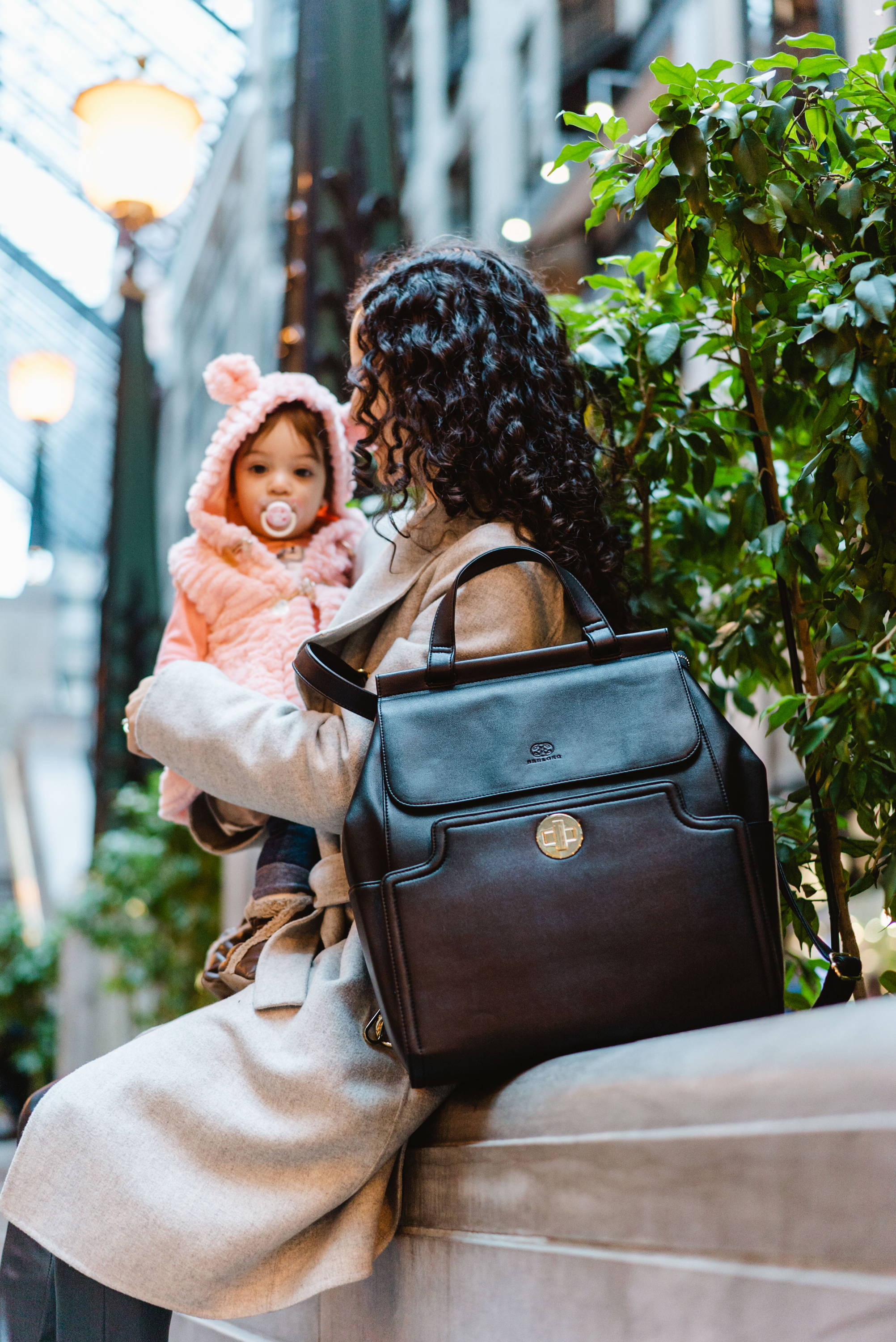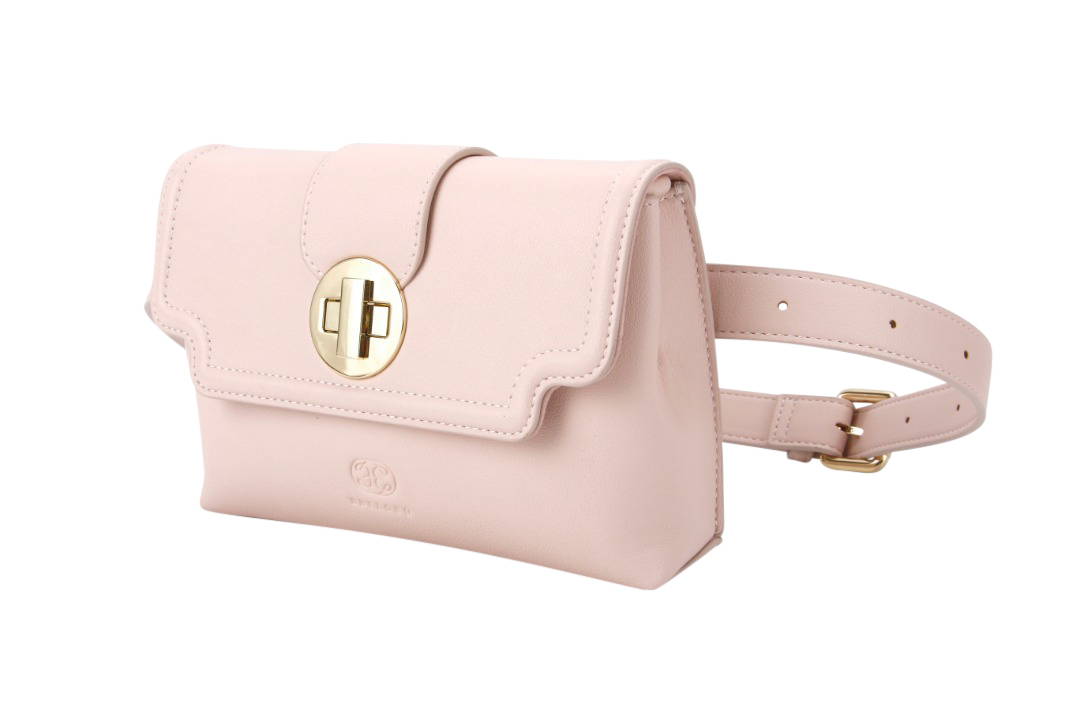 GET YOUR HANDS ON THIS HANDS FREE MOMACCESSORY!
SEEN ON SOCIAL MEDIA
TAG #BRELOKQ ON INSTAGRAM TO SHOW US HOW YOU ARE TAKING ON MOTHERHOOD WITH YOUR PERFECT DIAPER BAG.